We believe at the heart of every successful fitness business is a strong fitness community. We've learned over the years at Triib that there are two main characteristics of a strong community:
They are supportive.

They are engaged.
The best way to engage and delight members is through an amazing mobile app experience. This is why we're so excited to announce the launch of our brand new Triib mobile app to our customers.
Ultimately, an engaging experience is one that strengthens the connection between business and community. It's one that drives value for members and encourages frequency (of mobile app usage and attendance).
The more members interact with your business, the more opportunity there is for you to bring them value.
The new Triib mobile app is designed to supercharge your business-to-community connection while empowering staff & members with a unified app full of the functionality they need.

Here we take a look at the high-level capabilities of the app. If you'd like to take a deeper dive, check our mobile app blog which we updated each week leading up to the launch with feature highlights.
What Is The New Triib Mobile App?
The new Triib Mobile App is a full-featured mobile app for gym owners, staff, and members. It is a singular and universal app for all.
Now let's take a look at what all Triib partners (Standard, Premium) get for no additional cost as part of their regular monthly platform cost.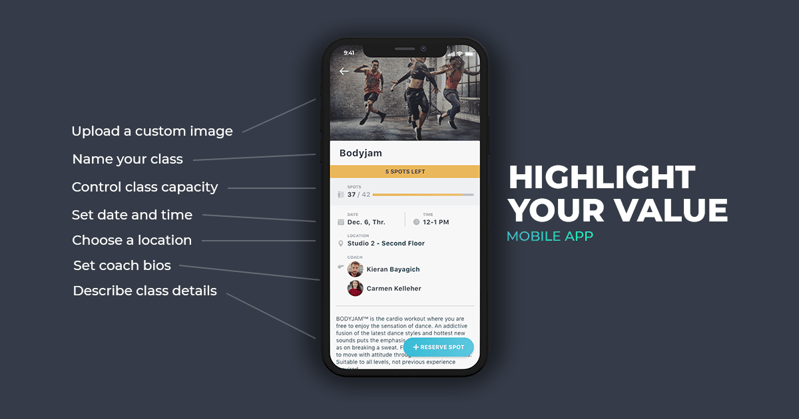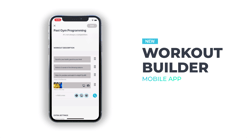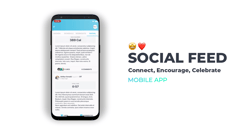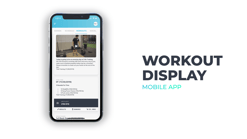 Existing Triib Customer?
If you're already a partner of ours, you can find helpful resources on the mobile app and setting up your experience by visiting the help center, here.
An App Designed With Two Principles In Focus:
CREATE ONE UNIFIED APP
We believe in a single centralized app experience, where your tribe can go to interact with each other or your business. All gym software providers are currently offering 2 or more apps, usually one app for staff and one for members.
This is wrong.
It creates a disjointed experience for members who may need to check-in on one app and record workouts on another. It also confuses staff who may have a completely different experience in-app then members.
With one unified app, it's easier and clearer for all. Staff and members have the same app experience with staff getting access to an extra layer of permissions or tools.
BE ENGAGEMENT-DRIVEN
The Triib mobile app was designed to elevate your member experience and empower your staff. Easy is fast and fast is fun. We want your members and clients to stay engaged with your business through having fun and getting value out your business's app.
As a user, being able to track progress, engage with my fellow members, get coaching content from anywhere, and stay current on the latest community news, will encourage me to spend more time using the app and interacting with your business.
Major Features
Let's look at three features inside the new Triib app.
1. WORKOUT BUILDER
This brand new tool allows staff/admins to easily create and post workouts using a drag & drop style builder. It includes an in-app video player along with images and text. Get ready to educate, entertain, and engage your members with content like never before!
2. SOCIAL FEED
Connect with your members from inside and outside the gym. Celebrate new personal records. Encourage members with liking and commenting, allowing your community to thrive with every completed workout.


3. CLASS RSVP & CHECK-IN
See the schedule and reserve a spot in your favorite class. Join a waitlist and check-in to class. Look at your personal agenda for the week and see what classes or events you're participating in. On the staff side, enjoy full class management capabilities - including manual check-ins and member lookup.
This is the first launch of the mobile app and it includes foundation-level features. Expect MANY more innovative releases throughout the year that will build upon and build out the mobile app experience for you and your members. With the future being mobile, we're putting all Triib partners in a place to grow like never before in 2020.
Existing Triib Customer?
If you're already a partner of ours, you can find helpful resources on the mobile app and setting up your experience by visiting the help center, here.
As always, shoot us a message with any feedback or questions at support@triib.com!
Submit a Comment
Your email address will not be published. Required fields are marked *